TAEKWONDO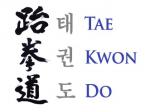 Do it as a family or try it as an individual sport. Suitable for all ages, these traditional martial art classes can be enjoyed by people starting as early as the age of five. For your membership* you will learn the techniques of self defense. These techniques will help anyone acquire a new sense of confidence, concentration and self-esteem. It will give them the advantage of increasing their ability for patience and discipline, as well as giving them the benefits of regular exercise & stress relief. Provided in a fun and safe environment, we always encourage good sportsman-like conduct, and emphasize the importance that what we learn in Taekwondo, we must act with it responsibly. Offered on Wednesday nights* (6:15-7:15pm), the K. Saunders Taekwondo program, is challenging everyone to come and try come try a complimentary class. THINK YOUR UP FOR THE CHALLENGE? YOU HAVE NOTHING TO LOSE! Call or email us to get more information*. Phone 204-952-3176 Email: KSTA.academy@gmail.com **Sport funding available for those who qualify.
PILATES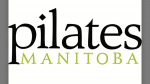 Thursday evenings in our fitness room at 6:30pmJoin us for small, quality controlled group classes to strengthen your core, correct your posture and relieve stress and tension. All physical limitations welcome as we modify and adapt all exercises. Ask your doctor for a prescription and check if your insurance provider will cover some of the cost, as they may on a case-by-case basis. We can help with documentation. Pilates is a the original NEMEX (Meuro-Muscular Exercise) so there is a profound mental conditioning too. Great for seniors, fall prevention, and injury prevention for athletes too.
MELT Away Your Stress, Stiffness, Aches & Pains (so you can move happy, feel happy and be happy)Are you ready for some "me time"? Do want to feel relaxed, nurtured, engaged and uplifted? Do you want to take the accumulated stress off of your joints so you can feel better and keep doing what you love doing without worrying about injury and joint degradation? The MELT Method is for you! The MELT Method is a break -through fascia and connective tissue workout, that helps to restore the supportiveness of the body's connective tissue, eliminating pain, improving performance and flexibility, and decreasing the accumulated stress by repetitive postures and movements of every day.For most of us, sitting at a desk is our natural habitat for the majority of the day. This lack of movement puts unnecessary stress on our bodies in the form of aches, wrinkles, tension, headaches, excess weight & fat accumulation, inflammation, insomnia and even injuries.. At Pilates Manitoba we work with everyone from the sedentary or have limited mobility, to the extremely active and athletic to help reduce the stressors that attack us every day. MELT is a great addition or starting point to any lifestyle or sport. Come learn how to do it 15 minutes a day at your home or office ..,you will immediately sense the difference.No need to bring anything…just your aches and stiffness and pain to say goodbye to it and your receptivity to new science and new movement patterns. There has never been a greater need for this new science and new self-care routine. Excited to work with you and show you the power of your connective tissue!Call Pilates Manitoba 204.487.2287 or text 204.999.9984. Email info@pilatesmanitoba.com to sign up or sign up online at pilatesmanitoba.com
INTEGRAL SCHOOL

Do you feel your kid is struggling with "hard" subjects, or is gifted and needs an extra challenge? The Integral School's highly qualified teachers can help—with special after-school programs in math and science for gifted kids and kids who are struggling with these subjects. They provide tutoring in math, physics, chemistry, bio, and languages at four Winnipeg locations. Integral school is opening the new mental math program using the Japanese tool ABACUS. Fall registration is now open. Visit www.integral-school.com or by calling 204-230-9519. Available Saturdays from 12-3 pm.